EW is the only wake camp on Lake Austin that challenges kids to make lasting friendships and push their boundaries in a fun encouraging community environment.
.
We welcome kids ages 6–16 from beginner to advanced skill levels to join us and enjoy all that Lake Austin has to offer.
Throughout the summer, we offer eight Wake Camp sessions on Lake Austin. Each session is Monday–Thursday from 9AM to 4PM. Drop off and pickup at either Walsh Landing or Ski Shores Cafe. 
2023 Regular Session price is $995.00 per child, paid in full at registration. Tuition includes not only the best instruction on Lake Austin, but also a camper t-shirt and lunch at Ski Shores on Thursday. 
We are the only camp on Lake Austin with access to a private, shaded waterfront for lunch breaks, games, and any needs throughout the week. 
2023 Session Dates
1) June 5 – 8
2) June 12 – 15
3) June 19 – 22
4) June 26 – 29
5) July 10 – 13
6) July 17 – 20
7) July 24 – 27
8) July 31 – August 3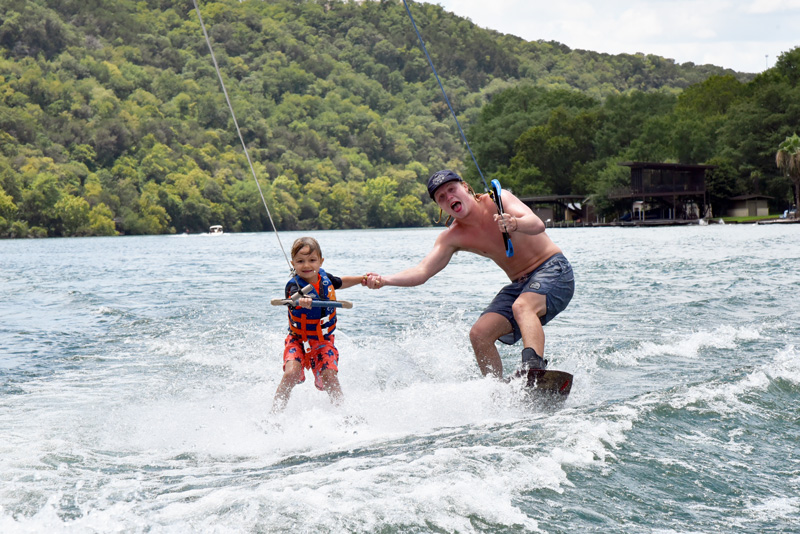 While out on a wake boat, campers receive individualized instruction based on their skill level. Each camper will  ride at least twice before lunch and twice after lunch. Each child should bring a lunch, Monday, Tuesday and Wednesday during camp. On the last day of camp, lunch is provided for all of the campers.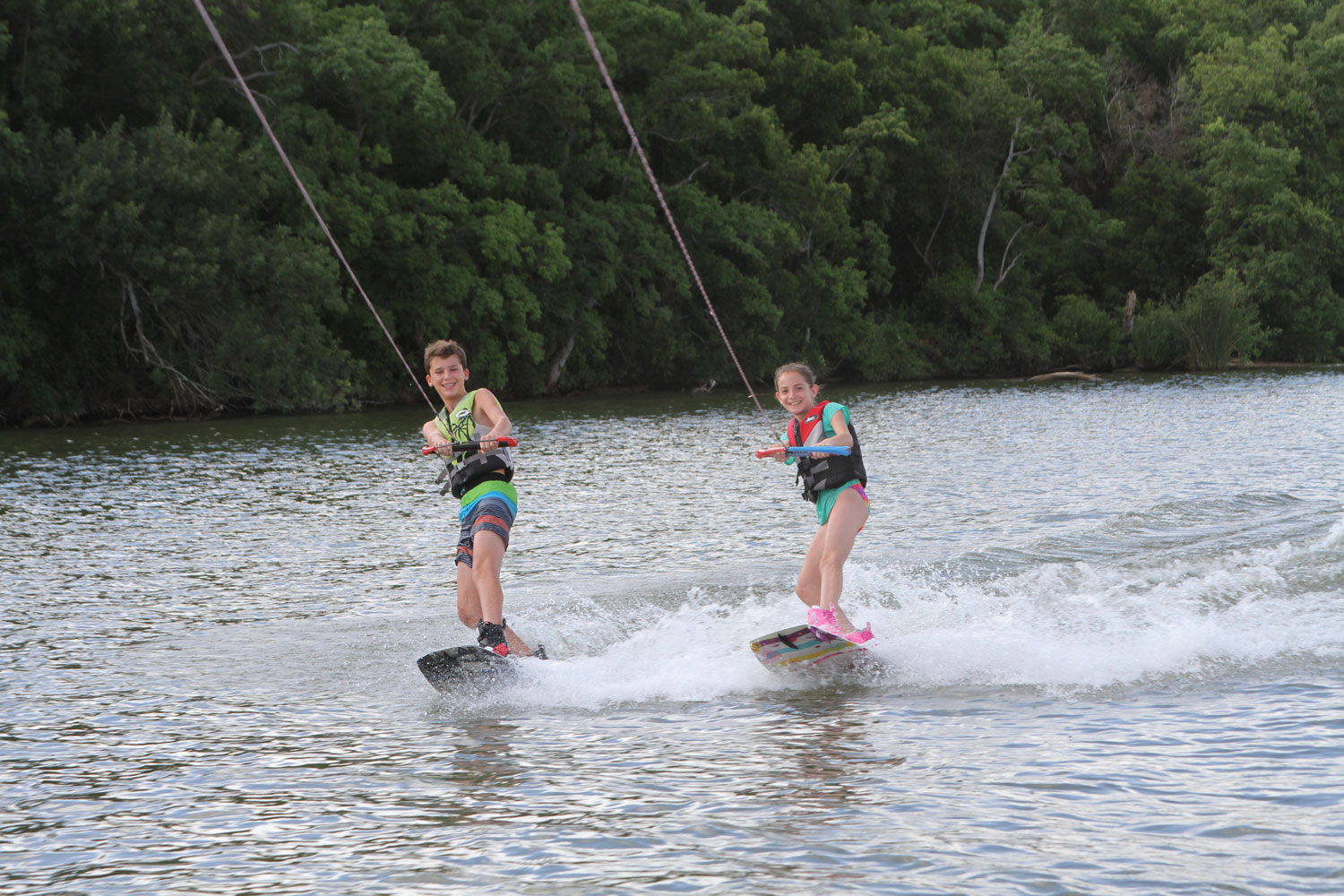 Safety is our highest priority, and all instructors and counselors are USA Watersports Level 1 certified, as well as having CPR/First aid certifications.  Our counselor to camper ratio is at a minimum of 1:2, which is the best for any wake camp on Lake Austin.  For beginners, we ride doubles (towing two people at once), allowing us to have an experienced instructor in the water with the student at all times providing encouragement and hands-on instruction.  As the student advances, we continue this method in order to give instruction as they ride instead of yelling from the boat over the noise of the engine.  This also allows us to show them how to do tricks in real time as their skills progress.
Camp Safety
All kids must wear life jackets at all times.
All counselors/instructors are USA watersports Level 1 certified.
All EW Wake Camp staff are CPR/First Aid certified.
There is at least one fully certified instructor and a staff member on the boat at all times, to keep track of each camper as they get on and off a boat.
Our counselor to camper ratio is 1:2 or better which is the best for any camp on Lake Austin.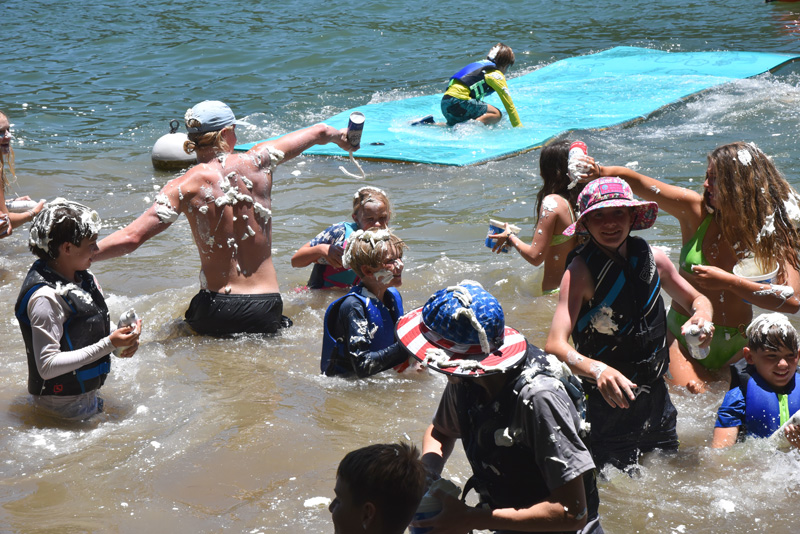 Our camps are run by passionate people who love watersports and a challenging but supportive atmosphere. We work hard, but keep it casual. Come hang out with us!