WAke Camps
Our day camps provide a safe and fun atmosphere for kids to actively enjoy Lake Austin. The perfect outdoor environment for youth who are bored of being indoors all summer. The only screens we use are sunscreens, so sign up today.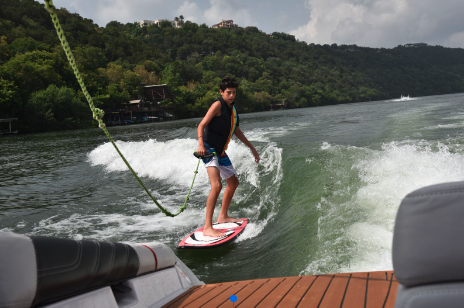 Private Lessons
EW provides hourly private lessons for anyone looking for more specific instruction in wake boarding, wake surfing, or skiing.  We routinely book groups of teens and adults throughout the summer.
Hourly lessons include the boat, equipment, and both a driver and instructor to insure you receive personalized instruction.