EW provides hourly private lessons for students looking for more specific instruction.  Both older groups of kids and adults routinely book our services throughout the summer. 
Hourly lessons include the boat, equipment, and both a driver and instructor to insure you receive the training you are looking for. 
Contact Us for reservations. Private Lessons are generally available any day before 9 AM or after 4 PM from Monday-Thursday, and any time from Friday-Sunday.
Two hour minimum for private lessons.
Super Air Nautique G21
$225/hr
Our Nautique G21 is the perfect boat to learn how to wakesurf, or take your wakeboarding skills to the next level. The G series is designed to throw the biggest wakes and waves, ensuring you'll be able to drop the rope for the first time or nail your first invert on a wakeboard. Our G21 is also available for weekend charters, with a capacity of 10 clients the whole crew can come out and enjoy the lake.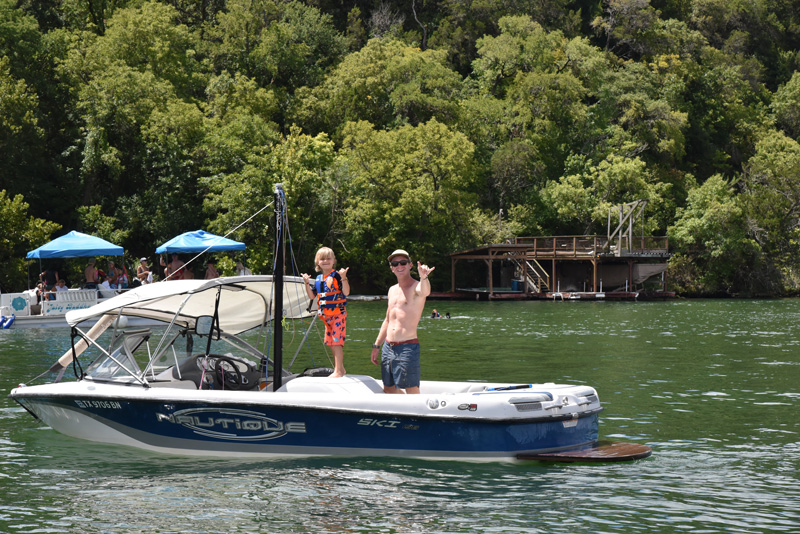 Ski Nautique
$175/hr
Our Ski Nautique is the perfect boat to learn how to wakeboard or waterski for the first time. It creates a small wake, making it easy to cross the wakes and learn how to do your first jump. Hundreds of great memories have been created behind this boat over the last several summers
**Given the water traffic conditions that Lake Austin experiences on the weekends and certain weekday afternoons, an additional gas fee may be charged in order to travel up river into smoother water. We will notify our clients of this before a lesson, and do this in order to ensure safety and a fun experience. Travel time will not cut into instruction